News & Gossip
Harmony Unveiled: 'Dilbaro – Portrait of Love' Mesmerizes the World with its Multicultural Splendor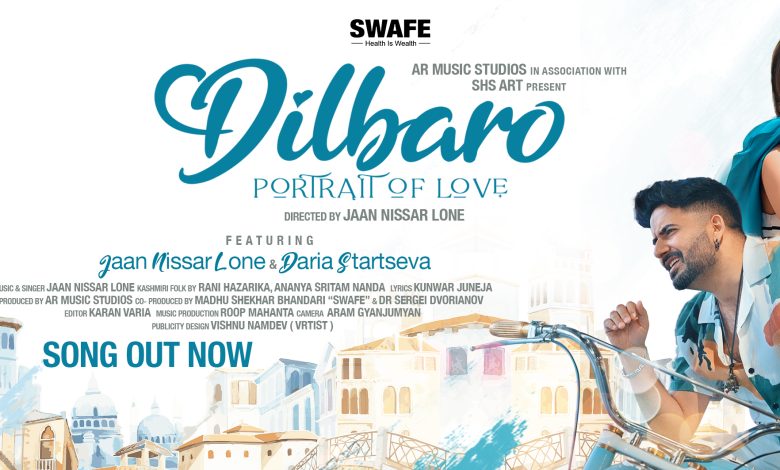 In an unprecedented union spanning continents, "Dilbaro – Portrait of Love" emerges as a transcendent masterpiece, uniting the creative minds of Kashmir, India, Armenia, and Russia. The collaboration between AR Music Studios and SWAFE has given birth to a spellbinding sensation that defies borders, capturing the hearts of global audiences.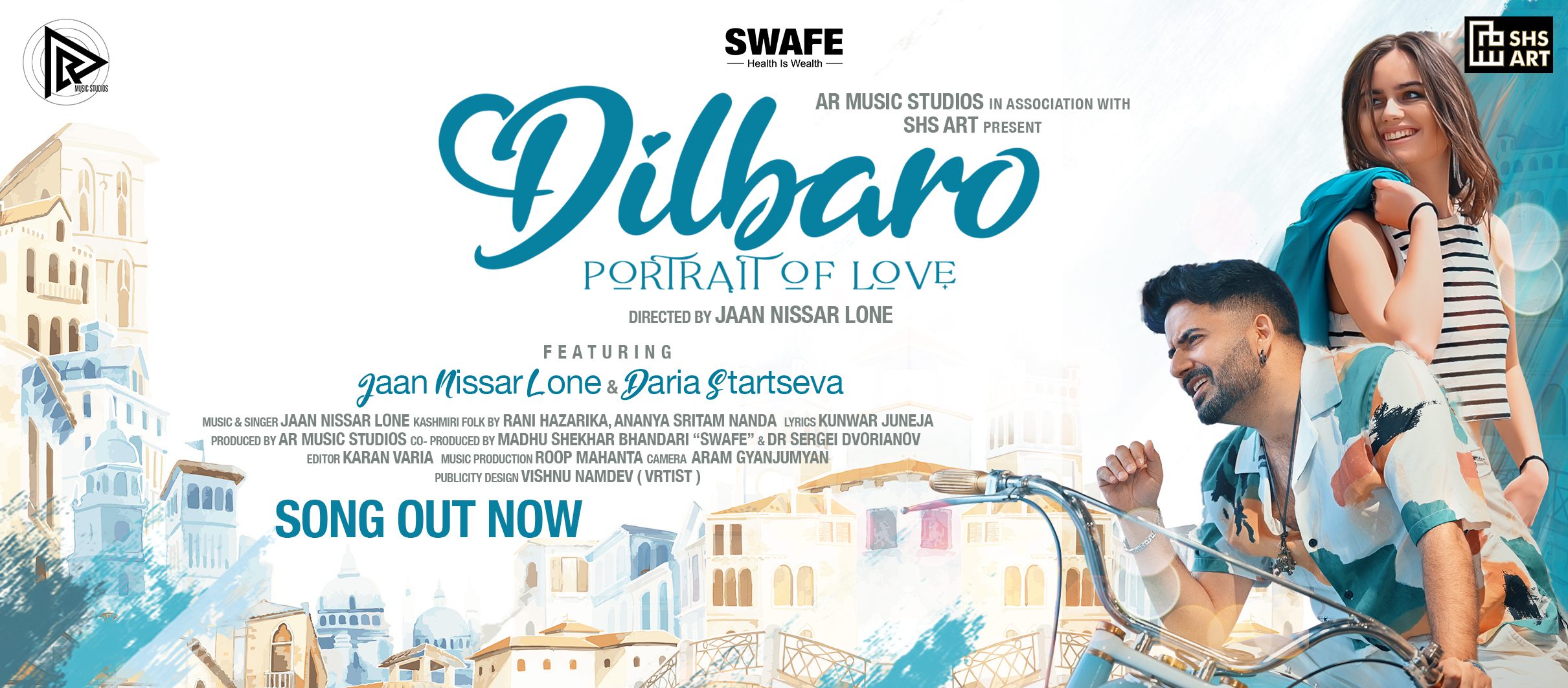 Amidst an enchanting gallery backdrop, the film unfolds the tale of an artist, portrayed by the multifaceted Jaan Nissar Lone, whose life transforms upon encountering the elegant Daria Startseva. Their entwined destinies ignite a fervent romance that rises above linguistic and cultural confines, illuminating the universal allure of love.
With melodies that tug at heartstrings and visuals that enrapture the eyes, "Dilbaro – Portrait of Love" unites a remarkable ensemble of artists who have poured their souls into every frame. The resonating voice of Jaan Nissar Lone, both singer and lead actor, traverses every note, encapsulating the essence of yearning and affection. Folk virtuosos Rani Hazarika and Ananya Sritam Nanda lend their voices, infusing the composition with a kaleidoscope of emotions.
The enchantment of "Dilbaro – Portrait of Love" transcends its narrative and music. The production team, led by the accomplished Roberto Smirnov and Roop Mahanta, has meticulously crafted an experience that's visually breathtaking and emotionally evocative. The lush Armenian landscapes stand as a picturesque testament to the resonance between music and love, surmounting geographical and ideological boundaries.
This mesmerizing collaboration embodies an exquisite amalgamation of cultures, tongues, and artistic interpretations. From Kashmiri verses to traditional folk harmonies, "Dilbaro – Portrait of Love" is a vivid manifestation of the unifying potency of creativity. The co-production by SWAFE, founded by Madhu Shekhar Bhandari, and Moscow's Dr. Sergei Dvorianov further underscores the song's global reverberation, connecting distinct corners of the world.
As global audiences tune in to bask in the splendor of "Dilbaro – Portrait of Love," it's apparent that this composition transcends mere music; it's a celebration of shared human emotions and experiences. The fusion of Jaan Nissar Lone's poignant storytelling, the entrancing melodies, and the visually captivating sequences heralds a cross-cultural collaboration poised to redefine the boundaries of modern artistic expression.
Prepare to be entranced, transported, and inspired. "Dilbaro – Portrait of Love" isn't just a composition; it's a testament to the limitless prospects that unfold when love, art, and collaboration converge on a global canvas. Embrace the journey, encounter the enchantment, and become a part of this remarkable odyssey that eclipses borders, embracing the hearts of millions.