Featured
From Delhi To Mumbai! Asli Daud's Inspiring Journey From A DU Graduate To Bollywood Visionary Is Every Bit Captivating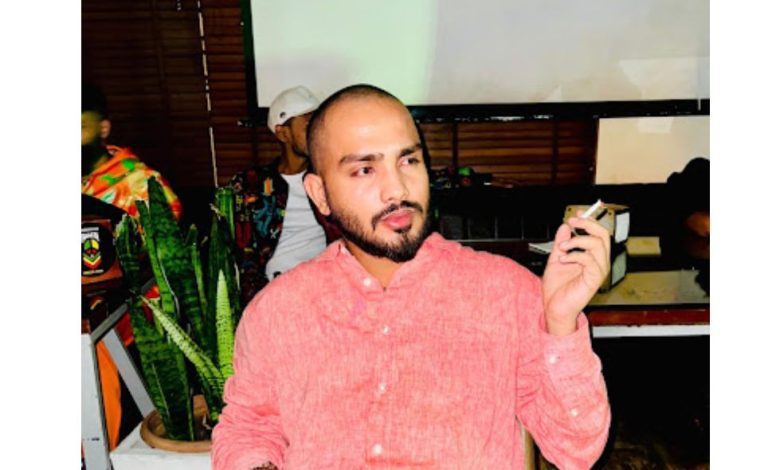 When most people look at Bollywood stars, they only see the glamour side of their favourite actors or performers but not those who have worked hard to create their persona. In the last couple of years, Bollywood PR and celeb manager Asli Daud has emerged as one of the most sought-after names in the media management industry.
A talented young man born and raised in Delhi has slowly taken over the city of dreams — Mumbai. The best way to describe Asli, also known as Abdullah's journey, is that he is the man behind Bollywood stars and is a crucial part of the film promotion industry. Interestingly enough, Abdullah had no plans to be a part of the film Industry, and he was just another regular student from Delhi University's Shaheed Bhagat Singh Evening College. Today his voyage from Delhi to Mumbai has made him one of the most well-known and well-established alums of his college. It has been quite a ride for the man, but the question remains how did he do it?
Speaking about his experiences, Asli shared, "I think at a very early age I became fascinated by the world of Bollywood. It was not just about the glamour side of the industry but also the technical aspects of the tinsel town that always caught my attention. So after completing my graduation I realised that it is high time that I pay attention to what I am actually interested in. I spend a lot of time working with people from different domains in Bollywood and later I made that learning experience the foundation of my career. Over the years people have asked me about my career in the film industry and I always tell them that there is no shortcut to hard work."
He continued, "People want to achieve success at the first attempt and if they fail to do so they quit immediately, that is the attitude that will not help you to go anywhere in life. Lucky for me I started off with Delhi University and it already had so much diversity that I got quite an interesting experience as a college student. I used that knowledge to make sure that I come across as someone who has empathy as well as expertise. What people don't understand is media management is not just about logistics and numbers it is about forming a connection with people and the star and acting like a bridge between the two worlds. We are not just managing stars, we are also managing their relationship with fans all around the world."
According to Asli the most important thing about being in the film industry is understanding that every project, every day is going to be different and you have to be prepared for everything and anything. "The best and the worst part of this industry is that every day is an adventure and you will never live the same day twice. I am someone who looks at every obstacle as an opportunity to do more and to do it better. Now, not everyone has the same mindset and that is the reason why people often get frustrated with their work here in Bollywood. The most important thing in this industry is you have to have patience and willingness to learn. If you don't have any one of them, you'll find it very hard to make space for yourself in the industry," shared Asli.
Today, Asli has his enterprise that is the Asli Media Group and he is making waves with his top-notch work. "It was a tough journey to start my own business and there were many moments when I was worried about how my work will fare. However, I was not afraid of failureq, and that idealogy pushed me ahead. My father always told me that either you win or you learn. So this thought cycle is the reason for the growth in Bollywood," concluded Asli Daud.