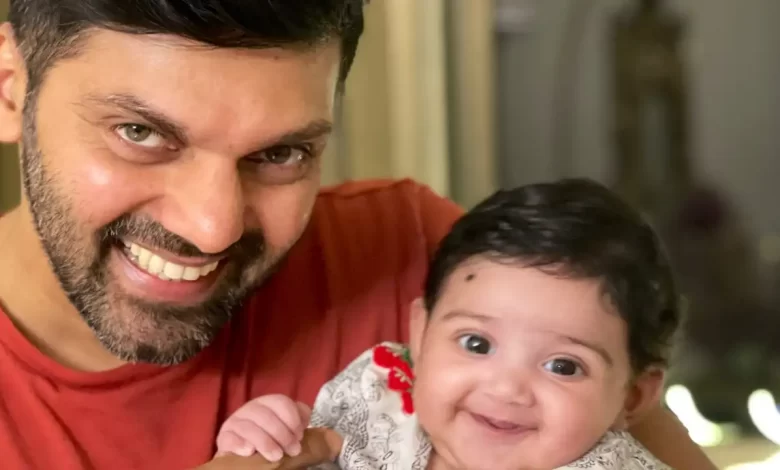 Key takeaways:
Sayyeshaa Saigal and Arya are bearing their bundle of joy, daughter Ariana, as they pose for a picture-perfect family photograph.
Sayyeshaa Saigal and Arya's daughter Ariana's FIRST pictures are absolutely worth the wait
Sayyessha and Arya greeted their first daughter, Ariana, in July 2021.
As we all know, celebs are very protective of their children regarding paparazzi culture; hence, they chose to keep their daughters away from the internet glare and social media for a year.
Finally, the Kollywood lovebird has introduced their child to the world, and the pictures are worth the way.
Sayyeshaa Saigal and Arya are having their bundle of joy, daughter Ariana, as they pose for a picture-perfect snapshot. The other picture shows Arya carrying his little princess in his arms, which is too adorable for words.
Dropping these images on Arya's birthday recently, Sayyeshaa wrote, "Meet our baby girl Ariana".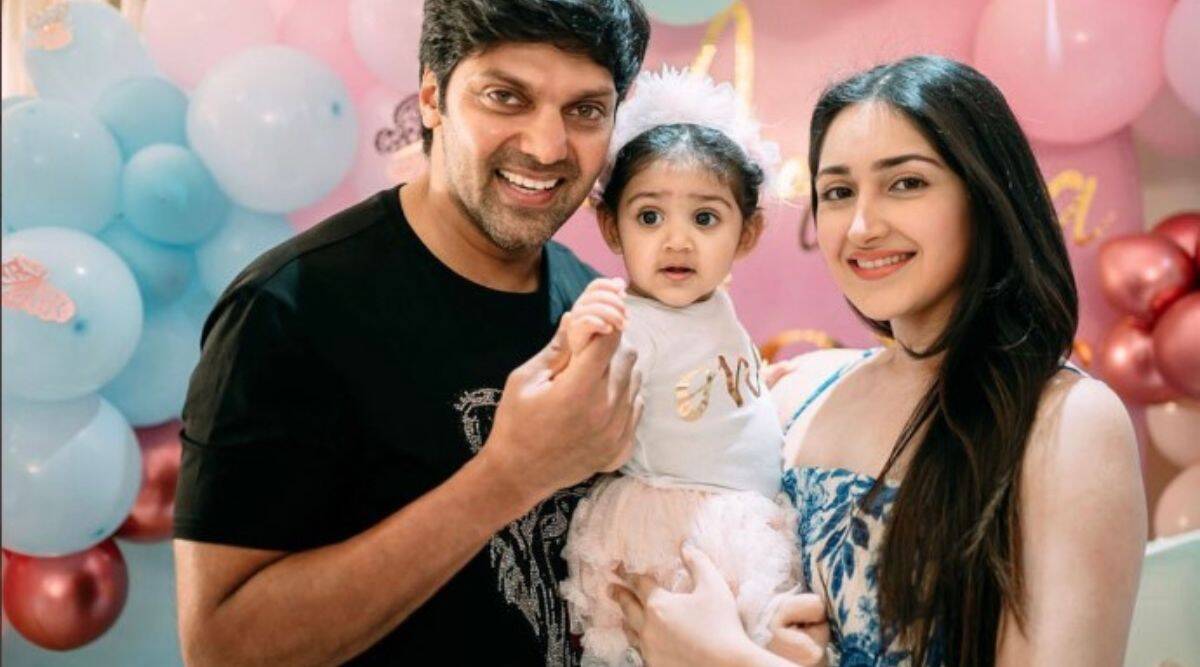 As superstar parents, they did everything to keep their kids from the media limelight and social media teasings.
Sayyessha and Arya's daughter, Ariana
Sayyessha and Arya fell in love with the location of their movie, Ghajinikanth.
The duo made it official only a few days before their wedding with a statement that read, "With the godsends of our parents and family, we are happy to share with you the most beautiful day of our lives."
"We will tie the knot, March! We seek your love and prayers in our new journey of joy and togetherness."
While Sayyessha has taken a leave from work, Arya is busy with his upcoming movie 'Arya 34', which has been titled 'Kather Basha Endra Muthuramalingam'.
Helmed by Muthaiya, the music is written by GV Prakash.