#FilmymantraQA
#FilmymantraQA – Do you think Dilwale can reach the 500 crore club? [‏‏@Iamhaimankhan]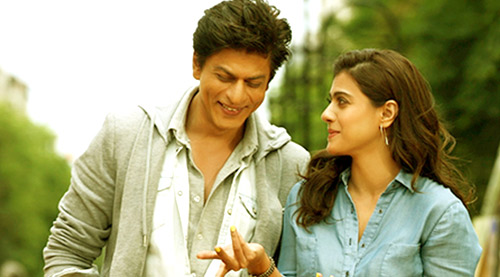 No. As a matter of fact no film can do that till end of 2016 at the least.
The business of films is growing for sure with PK and now Bajrangi Bhaijaan making over 300 crore inside 8 months of each other. In fact before the close of year, at least a couple of more films are expected to hit this mark – Prem Ratan Dhan Payo, and of course Dilwale. However, the increase in footfalls is linear and not exponential. In simpler terms, it is not multiplying by such leaps and bounds that every other good film starts entering the 100 crore club, every biggie turns into a 200 crore outing and a major superstar film is bound to step into the 300 crore territory.
Is that a possibility? Yes, but only from 2017 onwards when more multiplexes mushroom across the country and there are added screens as well. Currently, the contribution of single screens is quite low, even though the footfalls are in comparison with the multiplexes. The revenue generated from B and C centers is low, even though people are watching films there for sure. However, since piracy is still high, there is a substantial population that is still content with watching a film for just 50 bucks, and that too with the entire family. This is a phenomenon prevalent not just in small towns but upper class audience in the cities.
Sad, but true!
This can be beaten only if there are more theaters screening films right at the doorstep. Once that happens, 500 crore for a film is not far away. In fact one major biggie which has already been announced for 2017 could well aim for that mark. The film in question? Salman Khan's Dabangg 3 which is releasing on Eid 2017. It could well turn out to be the founding member of the 500 crore club.
Just drop in your query at the Twitter handles below and one interesting question would be picked every day to build connect between you and fascinating world of Bollywood.
#FilmymantraQA <Question> @tutejajoginder @Filmymantra