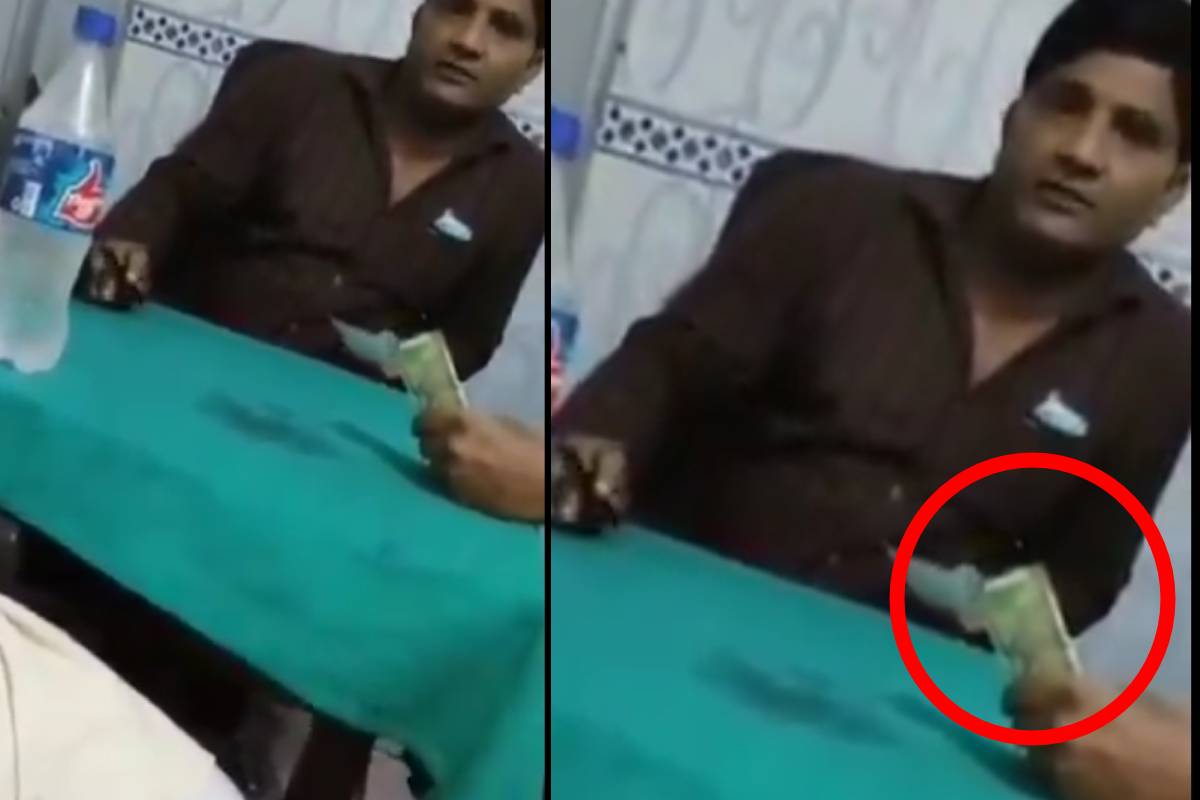 Fake Covid- Negative certificate sold for INR 2500/- at a hospital in Meerut
The Covid-19 pandemic has created quite a tiff across the globe. In India specifically, people are not less than traumatised of contracting the virus. So much so that recently a video displaying a scammer who is the manager of a private hospital in Meerut went viral. Reason being that he is selling fake Covid-19 negative certificate for mere Rs. 2500/-.
The video shows how Shah Alam, manager, is accepting Rs. 2000/- from a 'client' who pledges to pay the remaining Rs. 500/- after receing the certificate. The validity of the fake certificate is for 7 days says Shah Alam. He also emphasises that it is way better to get a fake certificate than to go through 14 days of treatment if positive.
Here's the complete video showing the scam:-
Private hospital staff in UP's Meerut promising Covid-19 negative reports from district hospital in exchange for money. "Clients" seen giving Rs 2,000 to hospital manager and promising to pay remaining Rs 500 when report arrives.

Story by @IshitaBhatiaTOIhttps://t.co/19IX1KEr9H pic.twitter.com/z3wUdW19NJ

— Piyush Rai (@Benarasiyaa) July 6, 2020
To everyone's relief, the video did catch attention of the concerned authorities who went ahead and took strict actions against him. Shah Alam has been filed against fraud under IPC Section 420. The Meerut hospital where he works has also been suspended of its license.
The District Magistrate of Meerut reportedly confirmed the case. Here's what he said,
"A video had gone viral in Meerut. We have registered a case in this regard and we have suspended the licence of the nursing home. We have also sealed it on Sunday. Strict action will be taken against anybody who does like this".
The Chief Medical Office of Meerut has confirmed that the man wanted to get operated without any nuisance hence he got a fake covid negative certificate.
It is indeed shameful to see such hideous and horrendous crimes taking place in our country. The medical system ought to be one of the most aunthentic system of all. But acts like these only prove how irresponsible, fake and unreliable people become just for a petty amount of money. SHAME!