News & Gossip
Director Harsh Garg and Qaseem Haider Qaseem collaborate for visually stunning music video "Big Things"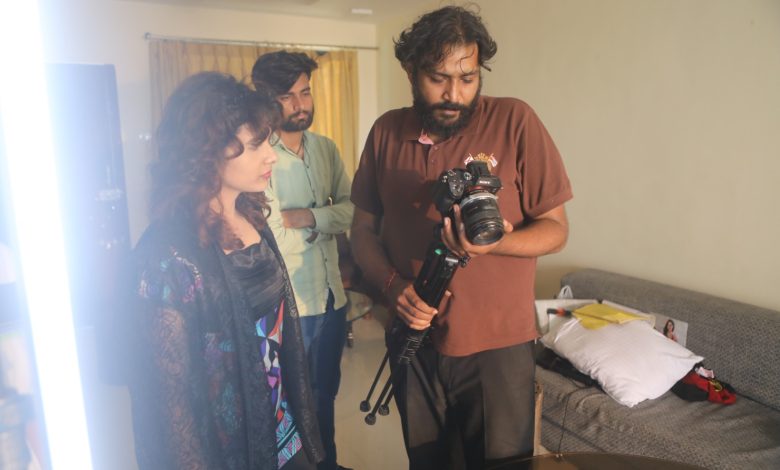 Qaseem Haider Qaseem, the budding Indian-International singer, has set the music industry on fire with his latest release, "Big Things." Produced by Kiwa Kion of Kinokrown Media, the music video features Qaseem in the lead role, supported by the talented actress Megha Gupta.
The creative genius behind the music video is none other than Director Harsh Garg, who is known for his exceptional talent in directing music videos. Associate Director Kyra Kion brought her international experience to the table, making the video an absolute visual delight.
Qaseem had high praise for Director Harsh Garg, stating that he pushed the actors to deliver their best performance in every shot. Producer Kiwa Kion chose Qaseem for the lead role because of his outstanding acting skills and great personality, which shines on camera.
The production house pulled out all the stops to create a music video that is visually stunning and showcases the talent of the cast and crew. From getting clothing from the German company Kleider Shades to hiring internationally acclaimed designer-stylist Kashry, no detail was overlooked.
The music video was shot at the picturesque location of Goldenfinch Villa, and Director of Photography Aamir Raza captured each shot perfectly, highlighting the beauty of the story and the cast. Muthyala Babu documented the behind-the-scenes moments beautifully, and Kawin's post-production work, including editing and DI, added life to the story and the concept, making it a creative masterpiece.
Qaseem faced his own set of challenges while shooting the music video, having to immerse himself in the coldest water of the swimming pool late at night. But Producer Kiwa Kion always knew that Qaseem had what it takes to deliver the best performance, no matter the situation.
The music video, released by SH Music, features Trishu Naiytramani's melodious voice and groovy music, making it an instant hit. The excellent work by the cast and crew has made "Big Things" a must-watch for everyone, not just music lovers.
In conclusion, "Big Things" is a testament to the talent and hard work of everyone involved in its creation. Qaseem's journey into the world of music videos has just begun, and we can't wait to see what he has in store for us in the future. The music video is a creative masterpiece, and we are sure it will be remembered for years to come.