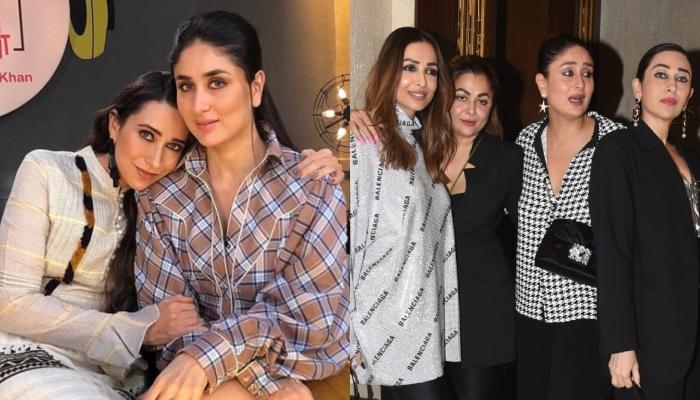 Key Takeaways:
Manish Malhotra hosted a star-studded birthday party last night, and every famous person dressed to the nines.
The divas were all stunningly attractive at the same time. We agree with many who adored Lolo and her style when they say she is ageing unnaturally.
Last night, Manish Malhotra hosted a star-studded birthday party where every famous person brought their A-game in fashion.
But what caught everyone's attention at the party was how carelessly Karishma Kapoor ignored Malaika Arora and her sister, Bollywood diva Kareena Kapoor, as they posed for pictures together.
And this trending video has been taking over the internet and giving viewers and netizens every reason to wonder what is wrong between them.
At the same time, the divas were all stunningly beautiful. Many people who loved Lolo and her fashion say that she is ageing backwards, and we concur.
"Only Malaika's face was natural baki every one showoff face look," one user commented. "Kareena attempted to get a solo picture, but Malaika didn't let her do that. Body language shows," another user commented.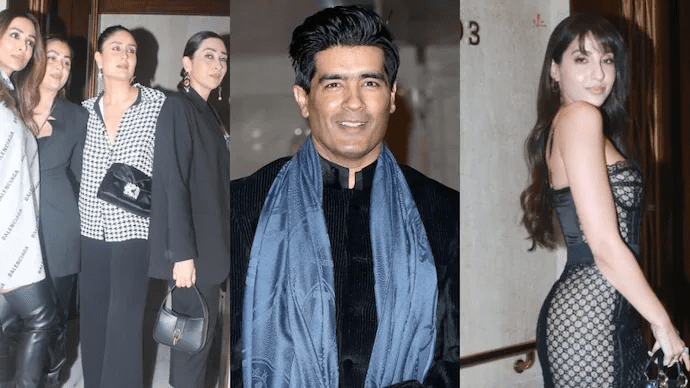 Users criticise Malaika for wearing Balenciaga and are not happy with her. "It's disgusting how she can wear Balenciaga with everything going on."
All four of the ladies received criticism from online users for having a fake attitude. Mala cares as she always has.
Over the years, Amrita Arora, Karisma Kapoor, Malaika, and Kareena Kapoor Khan have become close friends.
They have experienced many highs and lows in their relationship, but they still have a strong bond today.
There may be a misunderstanding when discussing this video because all the divas attended the party together and even left together.
This only further demonstrates their compatibility and the strength of their bond.