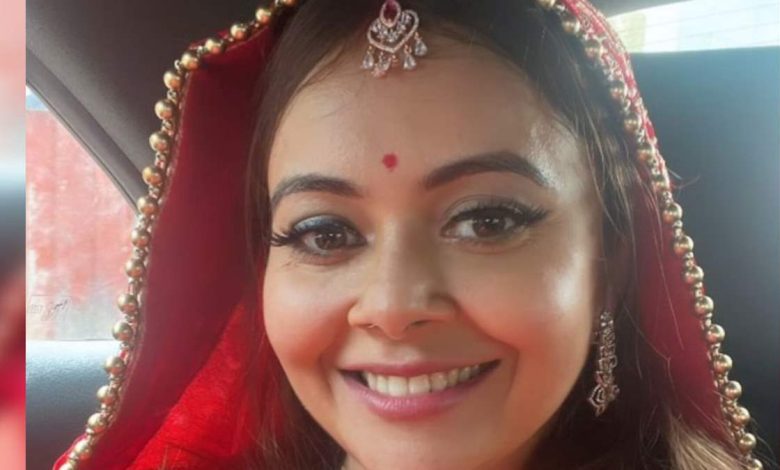 Key Takeaways:
After posting pictures of haldi last night, actress Devoleena Bhattacharjee from Saath Nibhaana Saathiya became a trending topic.
It appears to be on the verge of confirmation. Actress Devoleena Bhattacharjee from Saath Nibhaana Saathiya has been trending since last night after posting pictures of haldi.
Fans were curious about what transpired after the actress shared pictures from her haldi ceremony yesterday evening. Her engagement with Vishal Singh went viral a few months ago.
Well, it turned out that it was just for a song and that nothing happened. They've been close friends for a long time.
Vishal Singh is seen applying haldi to Devoleena Bhattacharjee in the video. People assumed he was the person, but it appeared to be someone else.
Devoleena Bhattacharjee has wed Shahnawaz Sheikh, according to ABP News. He is employed as a fitness instructor. She mentioned that she had a boyfriend outside the house while in Bigg Boss 13.
For some time now, the two have been dating steadily. The wedding took place in Lonavala. The wedding was a very small gathering. The wedding was only attended by a select group of friends, including Vishal Singh and Bhavini Purohit.
The photos show her mother, Anima, and a few friends. The actress opted for a multicultural appearance. For the wedding, she wore kaleerein, a Bengali symbol for a married woman, and a shaka-pola. The couple already had a registry wedding.
Fans continue to be in shock. The news surprised everyone. For the wedding, Devoleena Bhattacharjee is pictured wearing a red lehenga choli. But it's impossible to miss her radiant bridal glow.
One of the images shows a person wearing a purple sherwani. She's got his hand in hers. The actress appeared on Bigg Boss 14 most recently. We anticipate the moment she will reveal the mysterious man to the world.
Well, the only person who can clarify this is Devoleena Bhattacharjee. We wish the couple all the best!