Actress
Celebrity News
Hollywood
Deepika Padukone praises a South Indian eatery in Delhi, saying, "We had the most scrumptious south Indian breakfast"
Deepika Padukone praises a South Indian eatery in Delhi, saying, "We had the most scrumptious south Indian breakfast"
Ranveer Singh and Deepika Padukone are unquestionably one of the best Bollywood couples. The two often engage with their fans on social media by posting updates on their lives, movie shoots, travels, and of course their meals. In keeping with the theme, Deepika Padukone recently praised a South Indian eatery in Delhi for its delectable fare.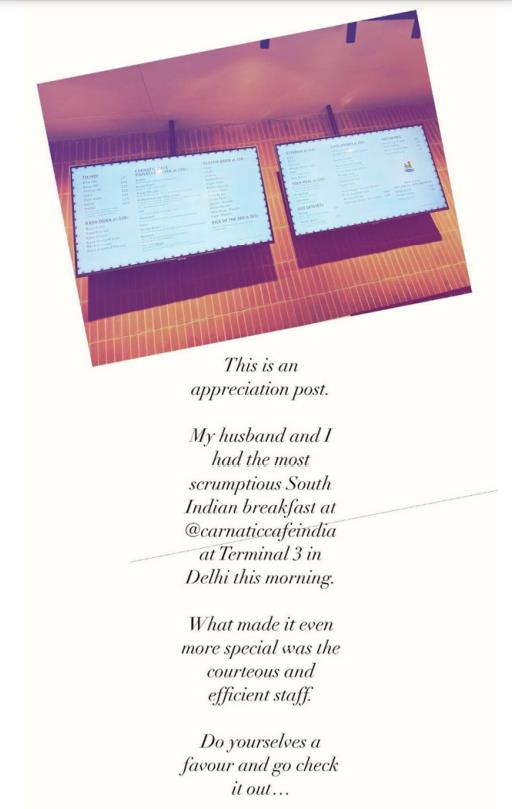 Deepika posted a snapshot of the menu with the caption, "This is an appreciation post," on her Instagram stories. This morning, my husband and I enjoyed the most delicious south Indian breakfast at @carnaticcafeindia in Delhi's Terminal 3. The helpful and kind employees added to its uniqueness. Do yourselves a favour and visit the location. Deepika has three significant projects lined up, beginning with Shah Rukh Khan's Pathaan, then Prabhas-Amitabh Bachchan's Project K, and finally Hrithik Roshan's Fighter.