News & Gossip
Cyrus Broacha delves into reasons for house exit, embraces Licious Infiniti midst friend's supportive circle
Posts a video sharing his joy about Licious Infiniti as his close friends come forth to support him
Link of the reel: https://www.instagram.com/p/CwCLUz5oa2c/?hl=en
After posting a cryptic video yesterday and leaving his fans and followers wanting to know more, on why exactly did he leave  the coveted 'house', Cyrus Broacha has finally opened up in a latest video posted on his Instagram today. Bashing all speculation and squashing all bizarre reasons about his exit, he decided to let us in on his little secret – the one and only reason Cyrus left the house is because Licious launched its reward-based program Licious Infiniti! Yes you heard that right. A visibly overjoyed Cyrus adds how he was more than happy to leave that house and come to his own house, as he has been enjoying juicy, delicious Licious products ever since. Clearly an offer he couldn't refuse, Licious Infiniti is also the reason why he was enjoying his second plate of chicken tangdis at the time of posting this video.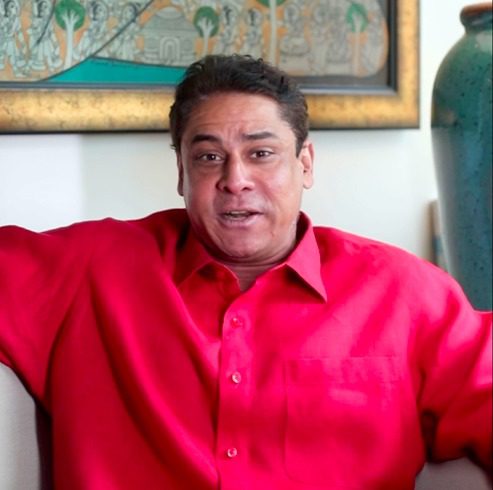 "I left mid-season because my favorite meat brand – Licious launched their reward program – Licious Infiniti! Being a hardcore meat lover, my friends, this is just an offer that  I could not refuse!," says Cyrus. "It's no secret I love my fresh meats & seafood, and it's also no secret that I love money! With the Licious Infiniti rewards program, it's cash benefits on every purchase of meat. No limit!!!" he added in his post copy. As soon as Cyrus posted, his close friends as well as other ex-housemates came forth in his support. Cyrus' very close friend and actor, food writer Kunal Vijaykar posted on his Insta handle stating Cyrus' exit wasn't to avoid drama, but it was in fact because probably Cyrus realized he is better at handling chicken wings than he is at handling tasks. He wondered if Cyrus was now touring Europe from the savings he made from Licious Infiniti. Heading off to sign-up on Licious Infiniti himself, Kunal jokingly added that he has made peace with the knowledge that he's Cyrus' second best friend because meat is obviously his first!
"When one of the funniest guys I know – Cyrus Broacha, ne house se exit le liya mujhe toh laga ke boss.. Definitely kuch bada hua hai…maamle me kuch toh gadbad hai. Phir Cyrus explained recently ke it was because of Licious Infiniti. Ahhh I got it. Brothe… FULL SUPPORT! I mean… picture this.. Ek bandar jo subah mein kebab pav, lunch mein murgh musallam, aur dinner mein mutton chaap…who wouldn't want to enjoy all these amazingly tasty dishes and the benefits that come with it!" said famous Indian actor, Karan Kundraa on a reel posted on his Instagram.
Television actress, model and ex-housemate, Priyanka Chahar Choudhary was approached by paps on her way to a shoot and asked for a reaction to why Cyrus left the house. While she said she's been hounded by these questions, she finally feels it's time to respond. She goes on to applaud Cyrus for his wisdom to choose Licious Infiniti and have his priorities in place. She goes on to add that maybe if she was made such an offer, she would have left the house as well! She too had a little secret to reveal – that she's already signed up to Licious Infiniti and is now enjoying fish fillet, crispy chicken and more. Watch her video post here. Likewise, another ex-housemate, actress and model Jasmine Bhasin postedsaying she wishes she had the jiger to prioritize and focus on what truly makes her happy, much like what Cyrus has done. She adds how Licious Infiniti is a sheer delight for anyone who loves to eat mutton korma and fish fry everyday – like herself – and that too with endless benefits. She concludes her post with indicating that thankfully Licious Infiniti wasn't around when she was in the house, else maybe she too would have waved goodbye and made an exit – all for Licious Infiniti.
Now that Cyrus' followers and viewers finally know the real reason, they also must know that Licious recently celebrated their 8-year anniversary and has launched Licious Infiniti as a token of gratitude for its consumers. The reward-based program is exclusively available on the Licious App and as the name suggests, offers infinite benefits in the form of assured 10% cashback, free delivery and money back guarantee. With absolutely no terms & conditions attached, the more you order through Licious Infiniti, the more rewards you earn. So head to the Licious App now, join Licious Infiniti and like Cyrus, start enjoying meaty benefits that go on and on and on…!