Shilpa Shetty and Smriti Irani
These two actresses are famous in two different acting world. Shilpa Shetty and Smriti Irani share almost the same age i.e. 44 years. Shilpa has maintained herself with yoga and still doesn't look a day older than 30 and but Smriti Irani one year younger than her and is doing a great job as a politics. Smriti was once a model and then did acting in television famous show 'Kyunki Saas Bhi Kabhi Bahu Thi'.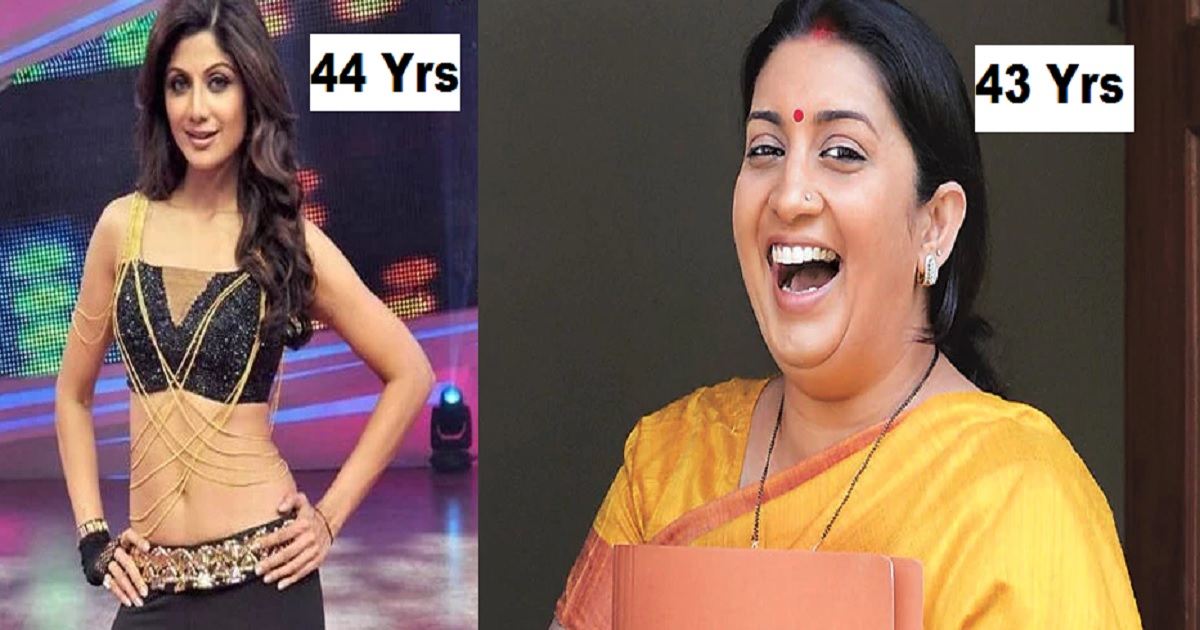 Ram Kapoor and Hrithik Roshan
Again both actors look really different but share almost the same age. On 1st September, television's highest-paid actor Ram Kapoor turned 46, while Hrithik will turn 46 on the 10th of January next year. Hrithik has bagged a position in the list of Sexiest Man On Earth more than once!
 Ayesha Takia and Deepika Padukone
Recently Deepika Padukone won 'Asia's Sexiest Woman Of The Decade'. Ayesha Takia is out of the limelight, she appeared once in media but went unrecognized due to her plastic surgery.  Both share the same age that is 33 years,  Deepika with her toned body and mesmerizing appearance. But on the other hand, Ayesha Takia has parted her ways from this glam industry.
Simi Garewal and Jaya Bachchan
Simi Grewal is best known for her talk-show with all the superstars and still looks as gorgeous as she did when she joined the industry. Jaya Bachchan was also an actress but she is a proud grandmother of three grandchildren and both are around 71-years-old.
Sunny Deol and Alok Nath 
The two very popular actors of Bollywood are almost 59 years of age. Sunny Deol seems to have aged gracefully, while on the other hand, Alok Nath has been playing the role of the father in films since he was 24 years old.
 Hema Malini and Farida Jalal
 Shah Rukh Khan and Milind Soman
These two look fantastic even at 51! While Milind Soman still giving us some serious fitness goals, Shah Rukh can woo almost anyone off their feet with his romance skill.