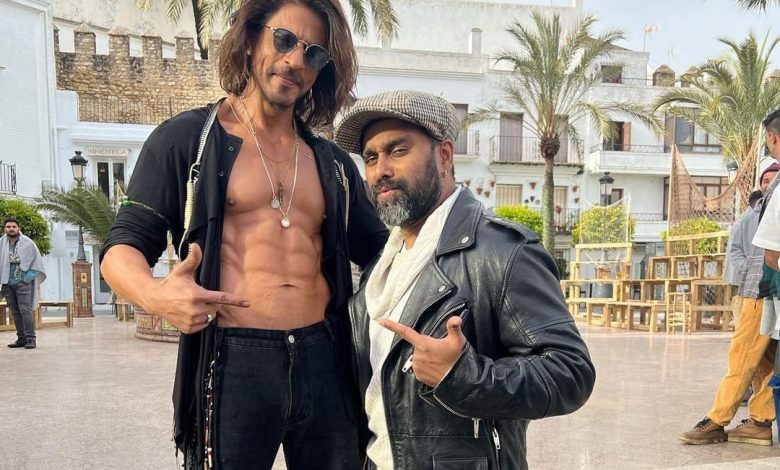 Key Takeaways:
Many moviegoers criticised the song Jhoome Jo Pathaan for its dreary music and lyrics and also Shah Rukh's 57-year-old ab display.
On Thursday, Shah Rukh Khan released the second song from his movie Pathaan. The song, Jhoome Jo Pathaan, was not well received by moviegoers; many criticised it for its drab music and lyrics and Shah Rukh's 57-year-old ab display.
The song's choreographer has now commented on the response the song has received online. Bosco Martis, who previously collaborated with Shah Rukh on the film Swades, stated that he did not care about the criticism or trolling as long as the audience was amused.
"I think everyone has their views. Everyone has a voice on social media and a different opinion. As a result, you must fulfil your obligations, and they will follow their agendas.
We currently live in a world where everyone has an opinion, and we will likely need to respect those opinions and move on. It doesn't matter as long as people are entertained, he told The Times of India.
On Thursday, Bosco posted a photo of himself and Shah Rukh from the Pathaan set on Instagram. Shah Rukh displayed his abs while donning a black shirt and black pants in the image.
Without a doubt, this is one of my best Instagram photos. I know you were hesitant to take this photo, but you are lucky to have it. And you, sir, were so embarrassed to display your abs. I will cherish this moment for the rest of my life.
I am grateful to @iamsrk for capturing our poses and nailing our moves. Credit for all of this, and the image goes to @poojadadlani02. This one was stolen. I hope you all have a wonderful Pathaan.
@deepikapadukone You personify glitz and style. "You're shining and looking hot as hell," Bosco captioned the image.
John Abraham, as well as Deepika Padukone, are also featured in Pathaan. On January 25, 2023, it will be released.