News & Gossip
Bihar's Direct Selling Icon Ved Prakash Ojha Among Distinguished Guests at International Conclave 2023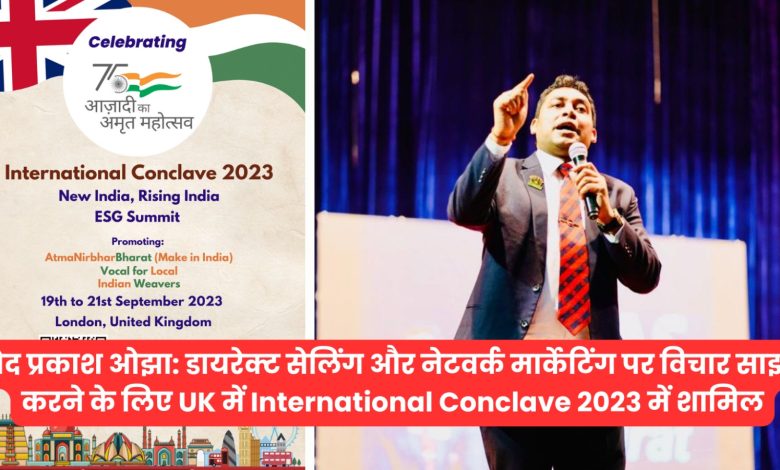 Delhi, August 29, 2023 – A beacon of entrepreneurial success, Ved Prakash Ojha, hailing from the vibrant state of Bihar, is poised to take center stage at the prestigious International Conclave 2023. Scheduled to be held in London from September 19 to 21, the conclave will witness Ojha's presence among an elite cohort of global visionaries, marking his journey from Bihar's heartlands to the international limelight.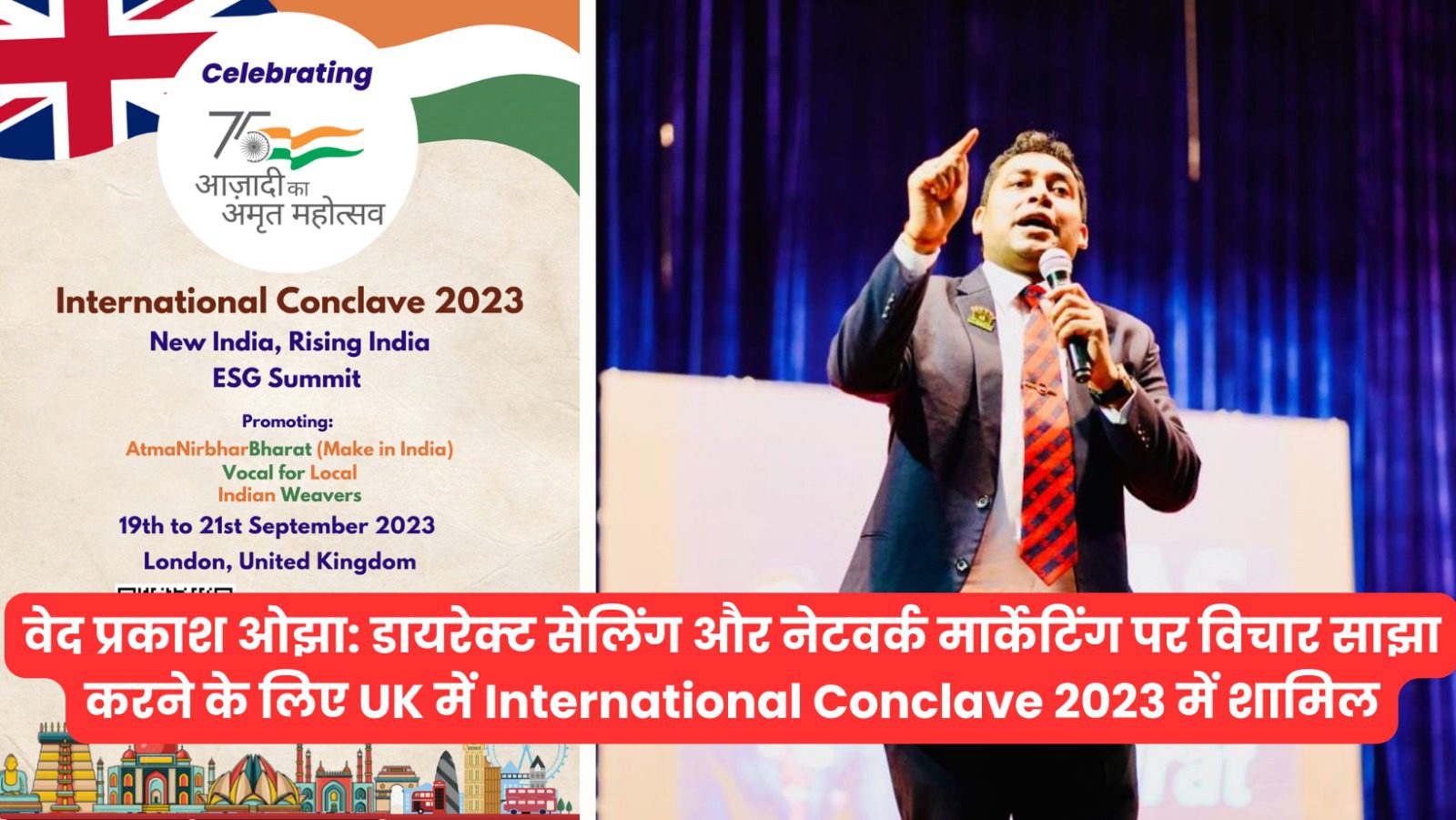 Born on February 28, 1984, in the quaint village of Gopalganj, Bihar, Ojha's early life was marked by challenges that would have deterred many. However, he defied the odds and emerged as an emblem of resilience, determination, and innovation. With an unyielding spirit, he set his sights on not only transforming his own life but also becoming a source of inspiration for countless others.
Ojha's journey saw him transcend geographical boundaries as he ventured to Surat, Gujarat, in pursuit of opportunities that would change the course of his life. Facing rejections and setbacks, he showcased his adaptability by engaging in labor work in a textile factory. This experience served as a foundation for his eventual ascendancy in the world of entrepreneurship.
His entrepreneurial acumen led him to establish a small grocery shop, where he invested unwavering dedication, often working extended hours to ensure its success. Yet, Ojha's ambitions knew no bounds, propelling him towards the dynamic landscape of network marketing. In this domain, he found his true calling, swiftly climbing the ranks and earning recognition as a direct selling icon.
As Ojha prepares to grace the International Conclave 2023 with his presence, his journey becomes a testament to the transformative power of entrepreneurship. His participation among distinguished guests is a testament to his achievements, his relentless spirit, and the remarkable strides he has taken to elevate his family and community.
The conclave itself serves as a platform for global thought leaders to exchange insights, share experiences, and pave the way for future collaborations. Ojha's presence among this esteemed cohort underscores his role as a trailblazer, an individual whose journey embodies the ethos of growth, innovation, and community empowerment.
With the spotlight on Bihar's direct selling icon, the International Conclave 2023 is set to witness discussions on diverse themes ranging from entrepreneurship to sustainable development. Ved Prakash Ojha's journey will undoubtedly resonate with aspirants who seek to overcome challenges and embark on a path of personal and professional evolution.
As the International Conclave 2023 draws nearer, Ved Prakash Ojha's participation stands as a symbol of Bihar's resilience and spirit of enterprise. His journey from Bihar's heartlands to the global stage is a testament to the state's potential to produce visionary leaders who transcend boundaries and inspire transformation.