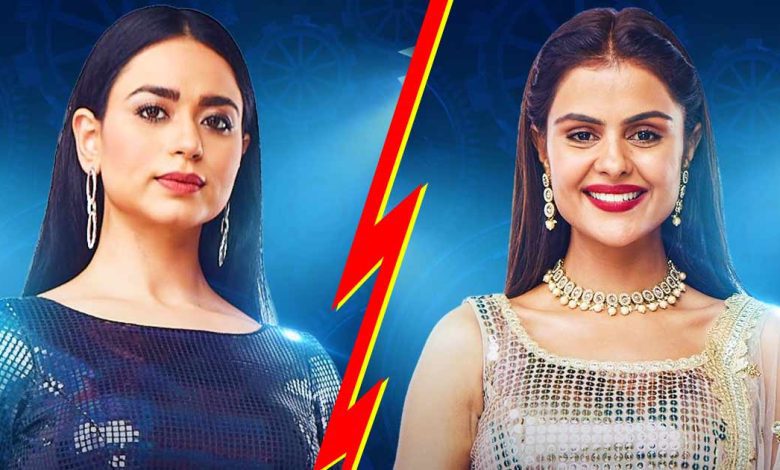 Key Takeaways:
A five-week extension has already been granted for Bigg Boss 16. With the Salman Khan programme, the channel has had success. The TRP is almost 2, even on weekdays.
The trio of Archana Gautam, Soundarya Sharma, and Priyanka Chahar Choudhary has also produced some fantastic content for the show.
There was a lot of discussion about Soundarya Sharma and Gautam Vig's relationship in the house.
Bigg Boss 16 has already received a five-week extension. The channel has enjoyed success with the Salman Khan programme. Even on weekdays, the TRP is almost 2.
The competitors are to blame for this. The fact that this lot is largely unfiltered makes it interesting to watch.
Additionally, we have well-known figures from the region, like MC Stan and Shiv Thakare.
The trio of Priyanka Chahar Choudhary, Soundarya Sharma, and Archana Gautam has also contributed excellent content to the programme.
Soundarya Sharma can be heard telling Sreejita De in a recent video that she is unsure of what makes Priyanka Chahar Choudhary so haughty.
She asserts that Priyanka Chahar Choudhary's pride is solely centred on the accomplishment of having a successful show like Udaariyaan to her credit.
Actress and dentist Soundarya Sharma claims to be. Sreejita De concurs with her as well. There are currently three mandalis in the house.
This has not gone over well with Priy Ankit's supporters, who are now making fun of Soundarya Sharma.
The relationship between Soundarya Sharma and Gautam Vig generated a lot of buzz within the home. They received abuse for using the restroom as well.
This week, Ankit Gupta, Vikas Manaktala, Sreejita De, and Tina Datta have all been nominated by the house's other residents.