Reviews
'Before You Die' Movie Review: A Must-watch Lively Love story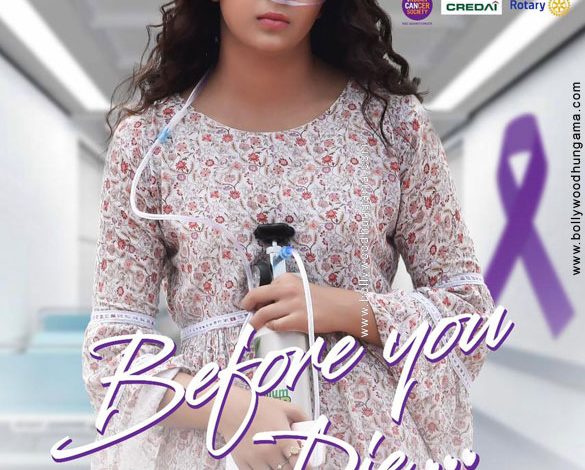 Before You Die, directed by Suvendu Raj Ghosh, will be released on February 18, 2022, i.e. Tomorrow. This film will only be accessible in Hindi and will be shown in cinemas.
Cast Members – The movie star cast includes Puneet Raj, Kavya Kashyap, Zarina Wahab, Pradip Chopra, Mukesh Rishi and Mushtaq Khan.
Movie Director : Suvendu Raj Ghosh
Where to watch : Movie theatres
Ratings : 3.5/ 5 Stars
Review of 'Before You Die–
Before You Die is a new film about a young adolescent girl named Kavya. The film depicts how a cancer patient, as well as her family, deal with the crises and tragic events that arise as a result of her disease.
With her father, Kavya, a young adolescent girl from Rajasthan, travels towards the picturesque highlands of North Bengal.
The way director Suvendu Raj Ghosh has carried his vision forward with the help of his cinematographers 'Arabinda Narayan and Dolai', is just mesmerizing to watch.
The choice of location just stands out in the movie. Be it the toy train scenes or the introduction scene of Kuldip in the bike. Again let's get back to the storyline of the movie, where Kavya meets Kuldip, a lad who works there at Siliguri tea plantation, and they eventually fall in love with each other. Kavya, on the other hand, flees when he proposes. When it is discovered that Kavya is dying of cancer, the movie takes a dramatic turn.
The film is not only about a cancer patient's journey, but also about a wonderful love tale in which the little girl's disease affects the entire family. Will Kuldip track down Kavya if she flees? Will he persevere, or will he give up? Will Kavya be able to live the life she's always wanted despite her cancer treatment?
Now, Talking about the Veteran actors in the movie- Zarina Wahab, Mukesh Rishi and Mushtaq Khan portrayed their parts and added value in the film.
The film is devoted to individuals who, alongside their families, are attempting to make the most of a difficult situation. Do discover out and brace yourself by watching this charming movie tomorrow.