News & Gossip
Avatar 2 the second Hollywood biggest movie of India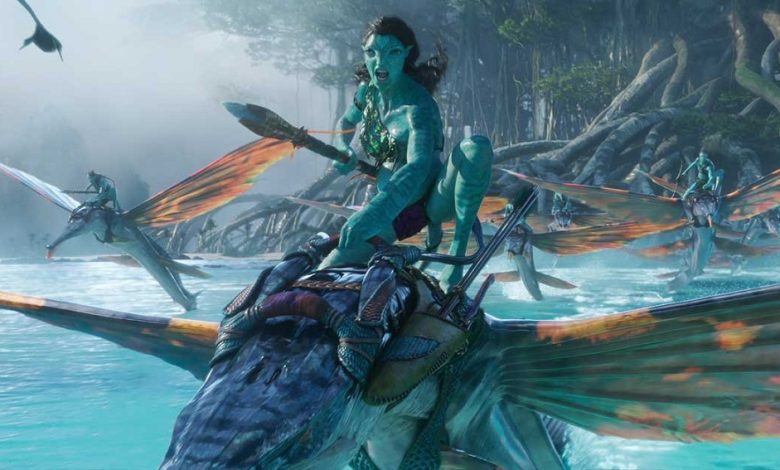 Key Takeaways:
One of the most eagerly awaited films of the year, Avatar 2, has created much buzz online.
James Cameron's science fiction drama had the second-largest Hollywood opening in India, grossing 40.50 crores.
Ranveer Singh's Bollywood film Cirkus didn't affect how well it did at the box office.
Since it opened in theatres last Friday, the movie, which is the follow-up to the 2009 film Avatar, has been a box office success. Avatar 2 is one of the most eagerly anticipated movies of the year and has generated a lot of buzzes online.
The science fiction drama from James Cameron had the second-biggest Hollywood opening in India with a total box office take of 40.50 crores.
The movie surpassed the 100-crore mark in less than three days and is now on track to do the same with 200-crore.
It's also important to note that Avatar: The Way of Water might have surpassed the first 200 crores in one week. The plans, however, appeared to be derailed by Monday's drop of more than 50%. However, the movie held up well from Tuesday to Thursday.
Early estimates indicate that James Cameron's Avatar 2 made between 11.50 and 13.50 crores on Friday, bringing its total to 200 crores after eight days in theatres. 
The movie is now prepared to set new records for box office revenue. Cirkus, a Bollywood release starring Ranveer Singh, didn't seem to impact the movie's box office performance.
It is obvious that Avatar: The Way of Water has had a significant impact on the film industry as it continues to be seen in theatres worldwide.
The film delivered on James Cameron's promise of a visually stunning and immersive cinematic experience, as evidenced by its strong box office performance and widespread praise.
Sam Worthington, Zoe Saldana, Sigourney Weaver, Stephen Lang, and Kate Winslet are among the cast members of James Cameron's movie.
In the movie, Jake Sully and Neytiri battle an ancient threat that forces them to engage in human combat.
Box office figures are based on projections and data from numerous sources. Filmymantra has not independently verified the figures.