Actor
Actress
Bollywood
News & Gossip
Trending
Astraverse, Gossip, and Hype- Three words that define the current Bhramastra Wave
Astraverse, Gossip, and Hype- Three words that define the current Bhramastra Wave
Indian Twitter is abuzz with #Marvel and surprisingly it's not about Thor Love and Thunder,  MCU's upcoming summer release. The first trailer of Ayan Mukerji's much-awaited venture Bhramastra has been released with many contrasting opinions with some going as far as declaring it as the beginning of India's very own MCU.
The film was announced in 2014 and has been delayed many times due to Ayan's demand for nothing less than perfection for this dream project – The Astraverse. Bharamstra is planned as a trilogy about Shiva, who discovers that the universe is hiding Astras (weapons). The deadliest Astra called Bhramastra is waking up to wreak havoc on earth.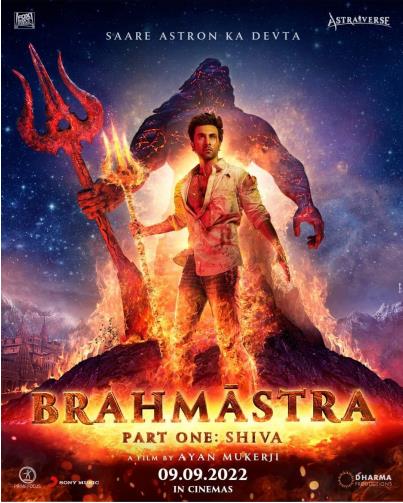 The movie is said to be shot at multiple locations worldwide. It is slated to be nothing less than a star-studded VFX extravaganza, with AB Sr., Ranbir Kapoor, Alia Bhatt, Mouni Roy, and Nagarjuna leading the show. Behind the gala, Bollywood's big daddy Karan Johar is running the game with heavy marketing. The trailer release was a big event in itself thanks to buzz on Twitter, Reddit, and other media. Karan has already played a masterstroke by placing Alia in RRR, thus boosting her popularity in regional cinema. Her recent hit Gangubai Kathiadwadi and marriage with co-actor Ranbir Kapoor have cemented her as the current big thing in the industry.
Like recent hits RRR, Pushpa and KGF, Bhramastra is all set to be a PAN India release with SS Rajamouli and Dhanush promoting it in the southern belt. Walt Disney Corporation is handling its worldwide release. US and Canadian audiences will be able to savor the cinematic delight on the same day as its release in India, i.e 9th of September.
Bhramastra was already abuzz with controversy because of its delays. After the trailer release, some insider gossip has come to our notice. We do not claim to know the authenticity of these tidbits so take it with a pinch of salt.
Did you notice how the Bhramastra trailer announcement video was first uploaded, then deleted and reuploaded again? Reportedly AB Sr made the team delete and edit the video so that his name appears before Ranbir and Alia. No wonder he didn't tweet the video the first time it was uploaded! With insider gossip platforms such as MissMalini hinting at RanAlia's pregnancy and the baby arriving before December, people are invested in everything around the lead cast with a "what happens next?" curiosity.
There has also been a buzz about SRK making an important cameo in the movie and netizens are quick to notice a still in the trailer speculating if it could be SRK. Another cameo could be Kumail Nanjiani in the post-credit scene which may link Astraverse to MCU Phase 6. Considering Disney is running the show in the bigger scheme of things, it doesn't seem far-fetched.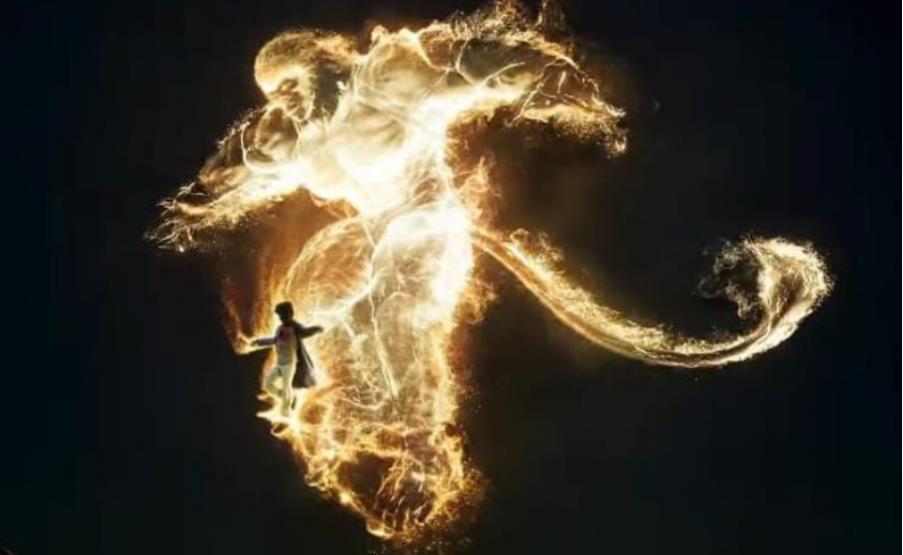 Another gossip is that Mouni Roy's character is playing Amitabh Bacchan's daughter and Divyendu Sharma is her husband. As Mouni's character is already displayed as "evil" in the trailer and Amitabh is playing a Dumbledore/Gandalf-type character, we are curious to know how this development will pan out in the story.
It's not been all sunshine and roses for the Bhramastra team though. Netizens are quick to point out the lack of on-screen chemistry between the two lead actors. Some are also unable to digest the whole premise of a love story in a supposedly mythological-action movie. Despite the critique flowing in, people are lauding Mouni's performance in the trailer and comparing her to the Scarlet Witch of the MCU.
Whether Bhramastra will be an unprecedented Bollywood offering or will fizzle out like some recent high-budget flicks (we are looking at you Prithviraj), time will tell. But for now, we will leave you with humorous Twitter responses to get you rolling off the chair.