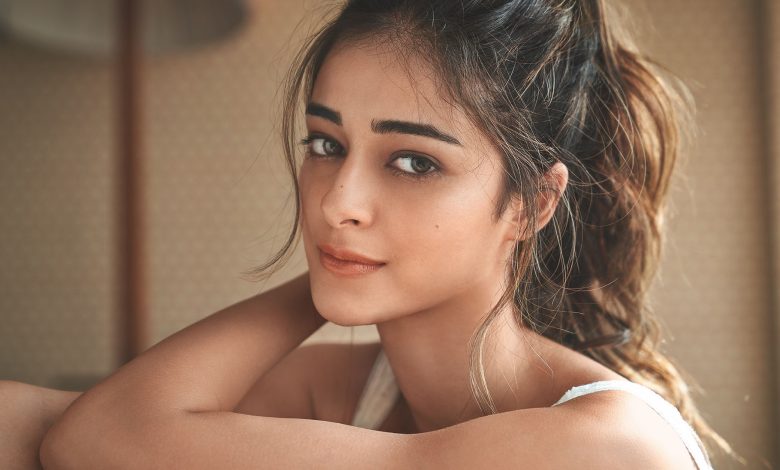 Key Takeaways:
Ananya was at the 2022 FIFA World Cup. She had flown down the previous day with her best friend Shanaya Kapoor.
Ananya has attending the FIFA World Cup 2022. She and her best friend Shanaya Kapoor had taken a flight down a day earlier. Along with their daughters, actors Chunky Panday and Sanjay Kapoor have travelled.
Jahaan, a character played by Shanaya Kapoor, is also gone. They all attended the semifinal game between Croatia and Argentina.
Ananya Panday loves soccer a lot. On her Instagram stories, she has documented her moments. She can be seen supporting Argentina's team.
As everyone is aware, Argentina defeated Croatia in match 3-0. But the image of David Beckham that the actress shared is adorable.
Among the brand ambassadors for the FIFA World Cup 2022 is David Beckham. She posted a video in which David Beckham can be seen waving to the crowd.
Like a true fangirl, Ananya Panday claims that he waved to her. It is simultaneously adorable and hilarious. For the same, Ananya Panday wore an Argentinian jersey. Check out her Instagram stories.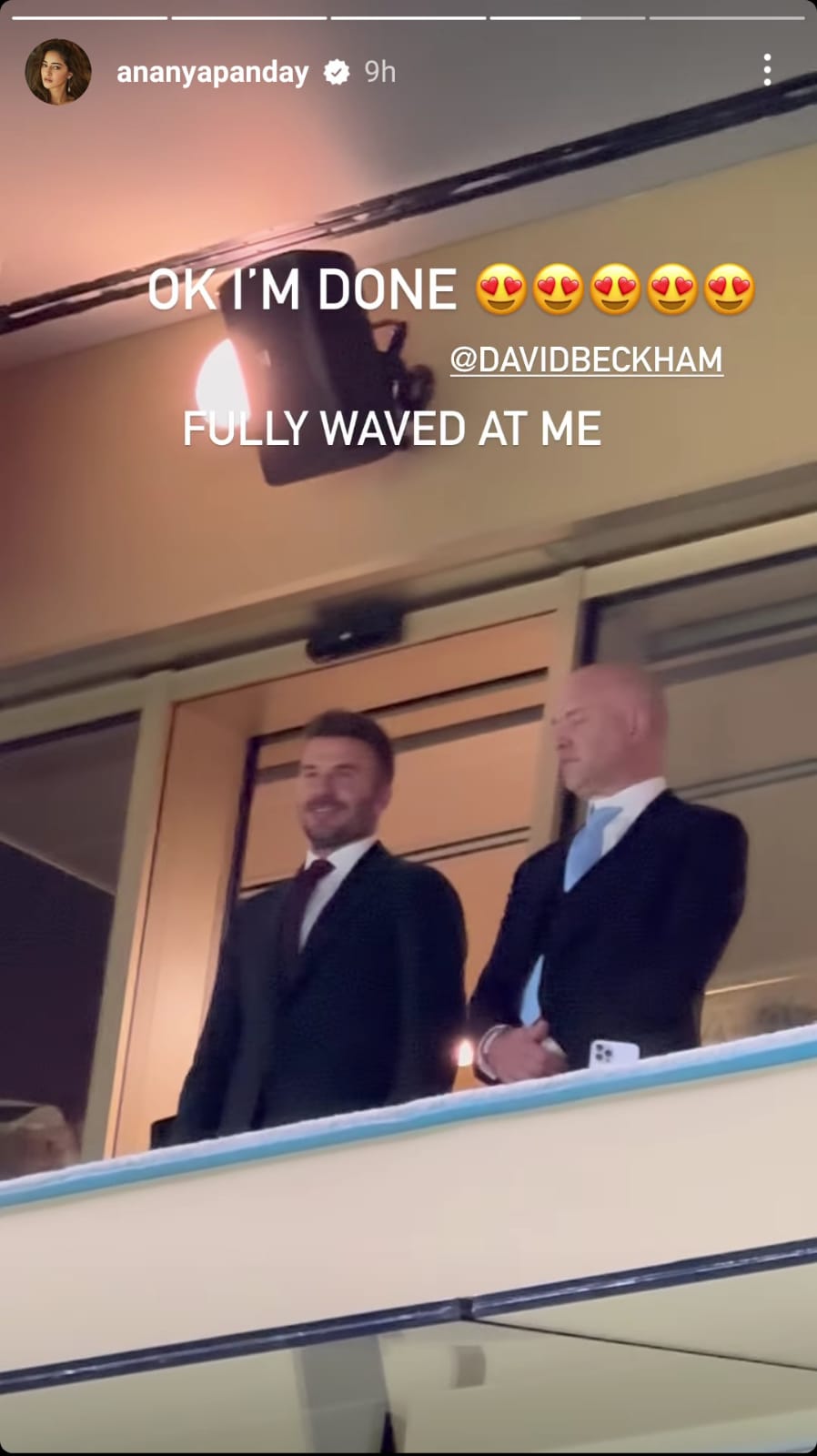 While watching Argentina vs Netherlands game, which Messi and his team won, Mouni Roy was also present. In attendance with her was her husband, Suraj Nambiar. Manushi Chhillar and Nikhil Kamath also watched the match.
In front of the championship match, Deepika Padukone will reveal the FIFA World Cup 2022 trophy. For a celebrity in India, it ranks among the highest honours.
Indian flags were flown at the stadium by Nora Fatehi, who gave a riveting performance. We are hoping Ananya Panday will post additional photos from this once-in-a-lifetime event.
Naturally, Jungkook performed the opening ceremony. Dreamers have received much love from fans, who consider it the best song since Shakira's Waka Waka.
On the stage, Fahad Al Kubaisi joined him. After the performance, the singer from Qatar joined the BTS ARMY.
For the FIFA World Cup 2022, Ananya Panday took a break from the filming of Dream Girl 2.