Featured
A young boy from Delhi won 2012 Mr.India worldwide and showed himself at Cannes Film festival 2022. Raghav Sharma proved everyone's constant determination leads to success.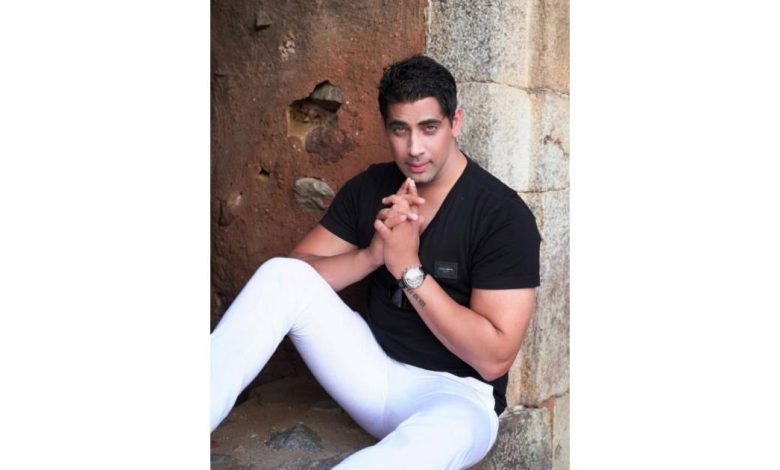 Every day, we come across exciting news of someone accomplishing something difficult, which tends to inspire everyone. It is a difficult undertaking to become outstanding in this world. People achieve various successes in various fields of life, such as the entertainment sector, where we learn about many people who rose from obscurity to reach the pinnacle of success. Their passion for acting has won them a lot of admiration from the public. Struggle is the same in any profession; patience and virtue are all you have; you can't make things happen for yourself in any field unless you work hard and move in the right path; and it was with this resolve that Raghav Sharma achieved his goal in the field of acting.
This wonderful young man hails from Delhi and began his acting career with the basics of modelling. At Lakme Fashion Week, he walked the ramp for the first time. Many fashion designers caught a glimpse of him there. He did not stop there; instead, he broadened his horizons and prepared himself for the global Mr. India competition. He won Mr. India Worldwide 2012 with his entire determination and hard work, which was a fantastic victory for him.
He demonstrated to everyone that by not giving up in the face of adversity, he was able to harness every ounce of energy inside himself and accomplish achievement. After that, he finally entered the land of his aspirations, bollywood, and successfully released his debut film, which was sixteen . Which received a lot of positive feedback from the audience. He even debuted short films like "Sinking India," "Dawn & Dusk," and "Why Me?" as he rose to a new level. Sinking India, his short film, was a huge hit and received a lot of praise for its performances at film festivals.
The most important achievement of his life was showing up at cannes festival 2022.Which was the most unforgettable experience of his life.Raghav Sharma progressed from a model and a title winner to an artist and filmmaker over time. He had never stopped working and had shown everyone that anyone can achieve whatever goal they set for themselves.