Society is changing big time. In the era of revolution, we have seen countless stories that are responsible for changing the perspective of people. A similar incident took place that addresses a particular section of society, which has been looked down upon for ages.
The state of Kolkata is telling a beautiful story with a 300 ft long artwork dedicated to Sex Workers and their rights. Durga Puja Organizers Committee in North Kolkata unveiled this inspiring graffiti on Monday. The committee worked on the theme of "Utsarito Alo (Streaming Light)" to describe the untold journey of sex workers. The main focus of the artwork is to highlight the working rights of the largest red light area in Asia, Sonagachi.
One can see the large graffiti at the entrance of the Ahiritola Jubak Brinda in Kolkata. It shows the difficult and challenging life of sex workers.
The artwork is done on the long road of Ahiritola, Kolkata. Member of a committee that works for the welfare of sex workers, Kajol Bose said, "We are very happy that these people thought of us. Like Ma Durga, we are also women and part of society. Due to this initiative, we have been able to mix with everyone,"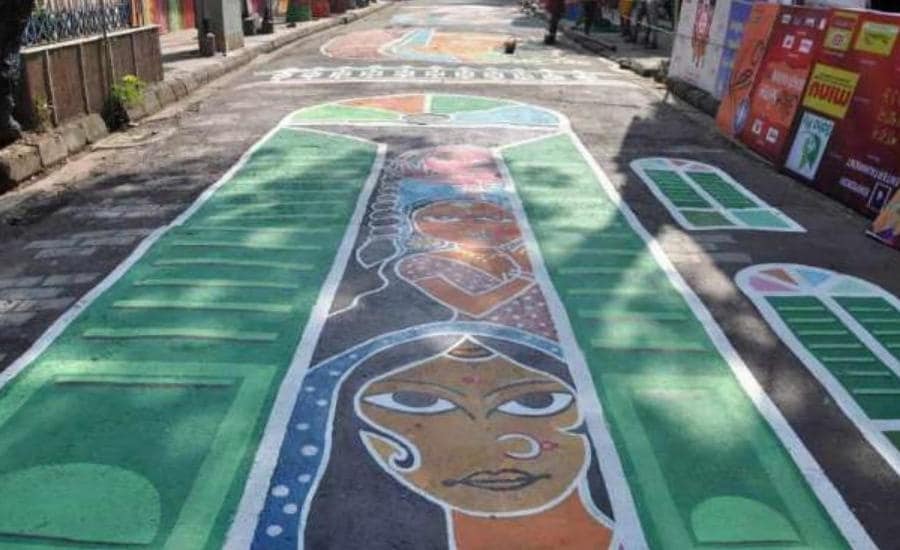 The artwork starts with three women looking from the door to a kumkum line on a woman's forehead showing her tragic life.
It was unveiled with joy and beating of drums.  One of the committee members said, "They spend their lives in silence and face humiliation and rejection. We are hence determined to support the journey of these sex workers with a pledge to ensure basic rights to them so that they can live with their heads held high"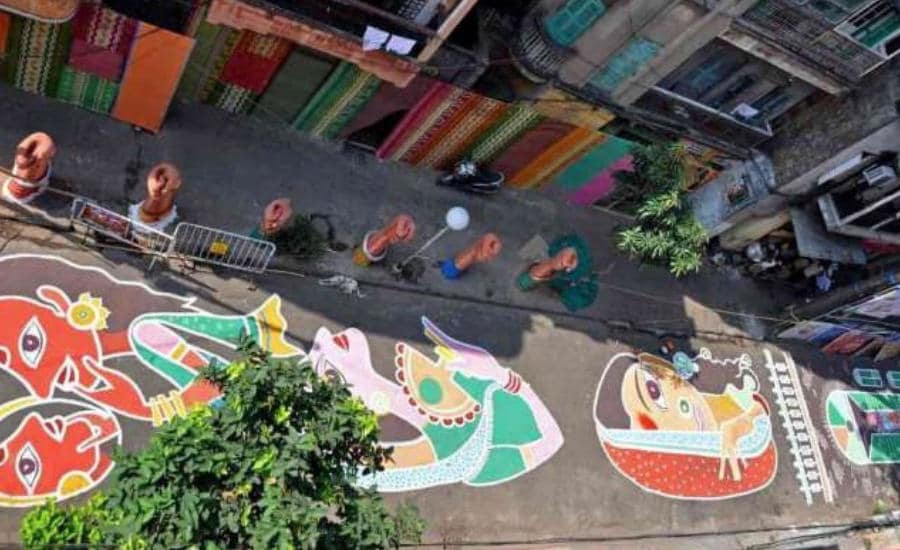 An artist who worked on the project, Soumen Sarkar said, "Both lively and gloomy colours were used in the graffiti illustrating various shades of the life of a sex worker,"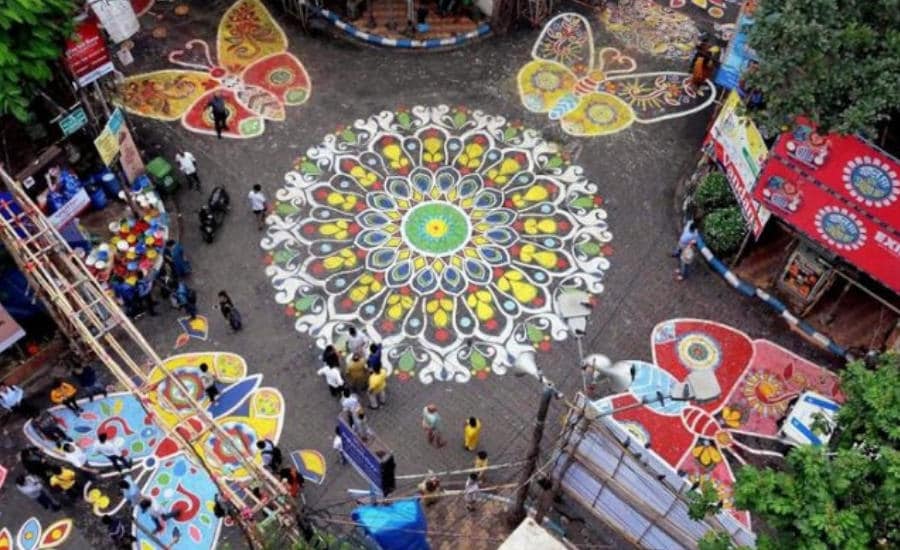 Another artist Manas Roy added,
"A woman becomes a sex worker either due to trafficking or for the sake of running her family. She is also a mother, who despite all odds, takes care of her children and family. There can't be disparity when we celebrate womanhood in the form of goddess Durga,"
Sex workers need to be respected for their challenging life, as they are in this business because of the dreadful situations in their life.