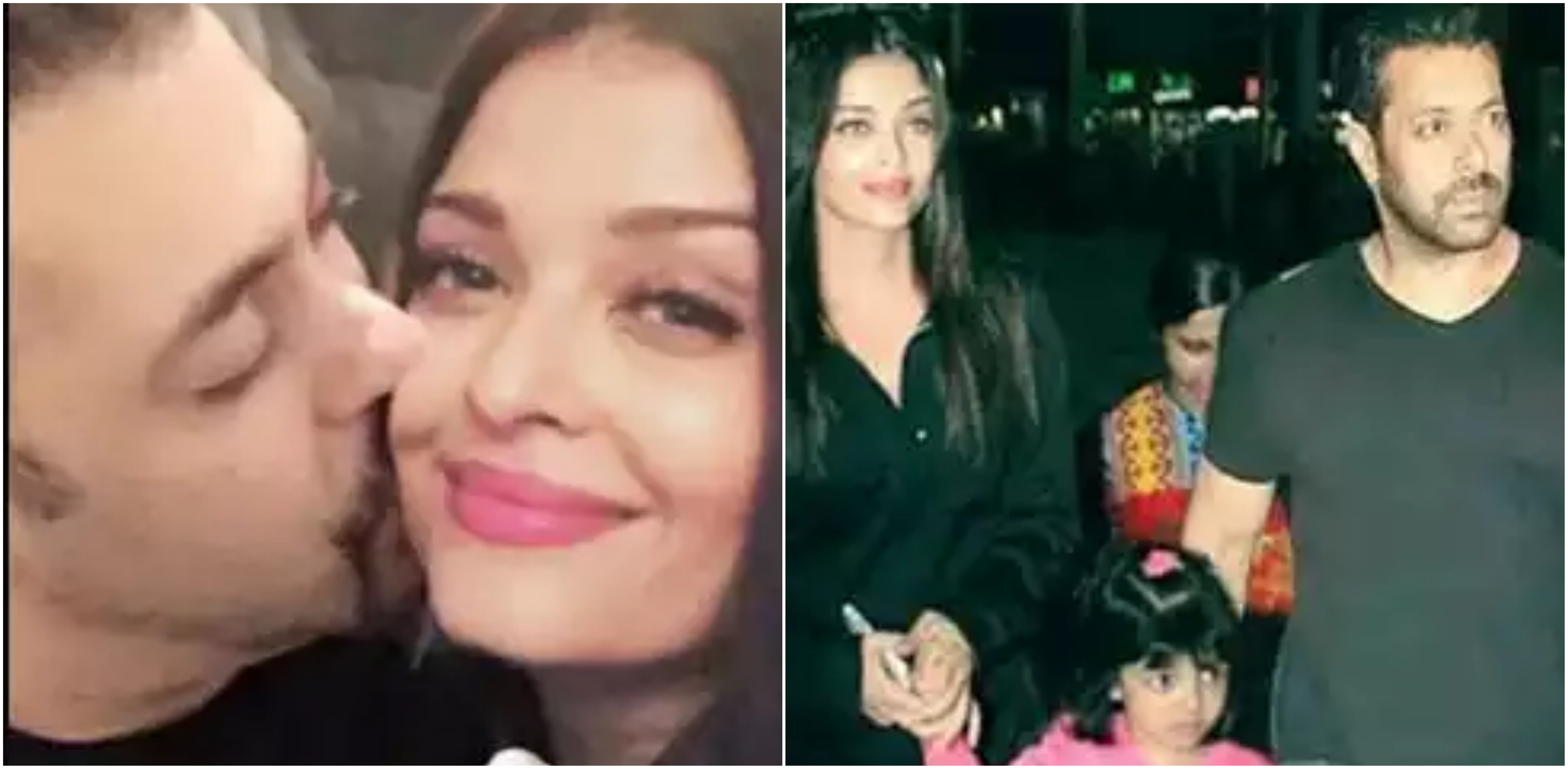 Salman Khan is among most popular actors of Bollywood. He has a huge fan following in India as well as abroad. There are several die-hard fans of the actor, who keep track of every move of the actor.
One should never take die-hard fans lightly. There are multiple fan clubs of most of the Bollywood actors. These fan clubs posts pictures of their favorite actor on regular basis. Some of these pictures are funny then some of them are totally embarrassing.
One such situation of embarrassment happened. Currently, a picture of Salman Khan kissing Aishwarya Rai Bachchan is going viral on social media. In this Instagram picture, ex-flames Salman and Aishwarya are shown kissing each other.
This is a work of some die-hard fans of Salman Khan and Aishwarya Rai. What they did is they merge two totally different pictures of the ex-flames and created a totally new picture showing Salman kissing Aishwarya Rai.
This picture of the popular ex-flames is also photoshopped. Can you believe It!!
The picture is from a Manish Malhotra's party, which he had thrown for legendary actress Sridevi. But who knew, the over-enthusiastic fan wanted to see Aishwarya Rai with Salman Khan instead of Manish Malhotra, who was originally in the picture.
These fans are so crazy that they have not even spared little Aaradhya. This is seriously height of stupidity. This Photoshop picture shows Salman Khan holding Aaradhya at the airport.
This Picture will definitely irk King Khan's fans. In this picture, fans replaced SRK with Salman Khan.
You thought that was enough, check out this one. This Photoshop picture of Salman and Aishwarya will even leave them embarrassed.
We can only hope that Abhishek Bachchan doesn't come across these stupid artworks of Salman and Aishwarya's fans.
The Imaginary Selfie of Aishwarya Rai and Salman Khan.
This would be the only Selfie of Salman Khan and Aishwarya Rai, as these things will never happen in reality.
The reason behind Photoshop of these Pictures
The over obsessive fan of Aishwarya and Salman posted these Photoshop pictures gave his reason. He said that the only reason behind this is that he misses this pair on-screen.
This can be fun for fans of Salman Khan and Aishwarya Rai, but it is embarrassing for the actress Aishwarya Rai. Aishwarya Rai is currently happily married to Abhishek Bachchan and has a daughter named Aaradhya Bachchan. Fans should maintain a dignified line before doing these stupid works.