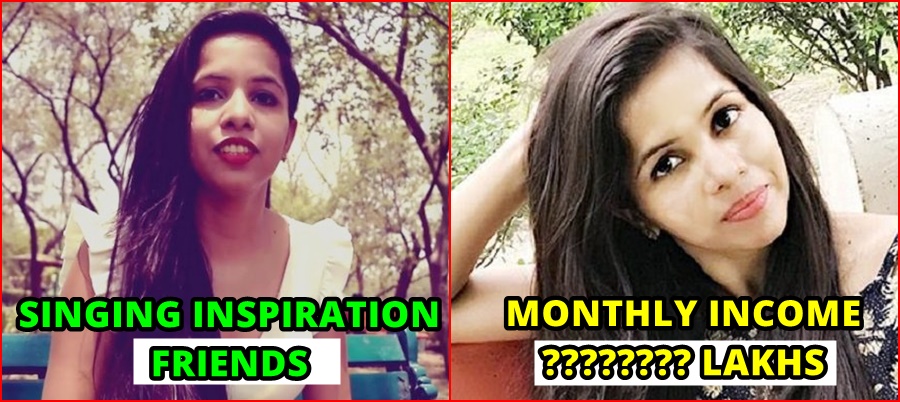 Dhinchak Pooja is a well known face in India, all thanks to her viral songs. She is known for her weird songs with odd lyrics. Her song is so weird that people never leave a chance to make fun of her. She has now participated in the most popular reality show Bigg Boss. Dhinchak Pooja became first wildcard entry on Bigg Boss 11. Her songs like 'Selfie Maine Le Li Aaj' and 'Swag Mera Topi' has got millions of views on YouTube.
We are going to talk about 16 unknown facts of Dhinchak Pooja that will surely blow your mind. Go through the post and know all about her.
1. Her Real Name
Dhinchak Pooja is her stage name. Her real name is Pooja Jain. While looking for her stage name, she was torn between Raapchik and Dhinchak. Finally, she decided to go with the later.
Talking about her stage name, she said, "Dhinchak suits her personality"
2. Her Birth Place
She was born in Uttar Pradesh and currently lives in East Delhi. In order to maintain privacy, she never tells anyone about her residency.
3. Her Birthday
She celebrates her birthday on 16th December. She is currently 23-years-old.
4. Income
Her monthly income varies. Reportedly, she earns between Rs. 20 thousand and Rs. 2 Lakh from online video streaming site YouTube.
5. How did she start singing?
Everyone wants to know how and why she started singing. Her friends encouraged her to sing, as they thought she had talent. We wonder who that friend was!
6. Her Music Video
People in her music video are not her friends, they are professional actors. Talking about the same, she said, "The friends as background dancers in my song are all actors… they act according to the concept."
7. About Her Competition
Dhinchak Pooja is very confident with her talent. Talking about the completion, she said, "No one is my competition. I don't believe in that..everyone is working on their own thing and so am I"
8. Future project
She wants to do a cover for Rashke Qamar in her voice.
NO.. Please.. Don't Do this Injustice To Us!!
9. Lyrics of her songs
Dhinchak Pooja writes her own songs. She does get some guidance from her manager and advisers. Now, we know the secret behind such whacky lyrics.
10. Training
She never had any training in singing. No Prize for Guessing!! We all know that.
11. Inspiration
She is inspired by no one other than Michael Jackson. He is her biggest inspiration. She has never sung any of his songs. Thank God!
12. Luxury Cars in her Video
This one we have to give her. The luxury cars in her videos are of her relatives. Rich people have their own hobbies. No Complaint, there.
13. Trolls
Dhinchak Pooja is a very confident girl. She is also one of the most trolled people, I think. One should learn from her the method of handling trolls. She doesn't read any of the comments made by trolls on social media. That is the reason for disabling comment section on her YouTube videos.
14. How much she earned for Selfie Maine Le Li Aaj
She earned a whopping amount of Rs. 7 Lakh for her popular song 'Selfie Maine Le Li Aaj'. She earned all the amount from YouTube.
15. Selfie Maine Le Li Aaj Views
Her song 'Selfie Maine Le Li Aaj' has more views than some of the songs of superstar Salman Khan.
16. Her YouTube Channel
She has more than 2,67,251 subscribers on her YouTube channel. Her songs get millions of views.
That's all for today!