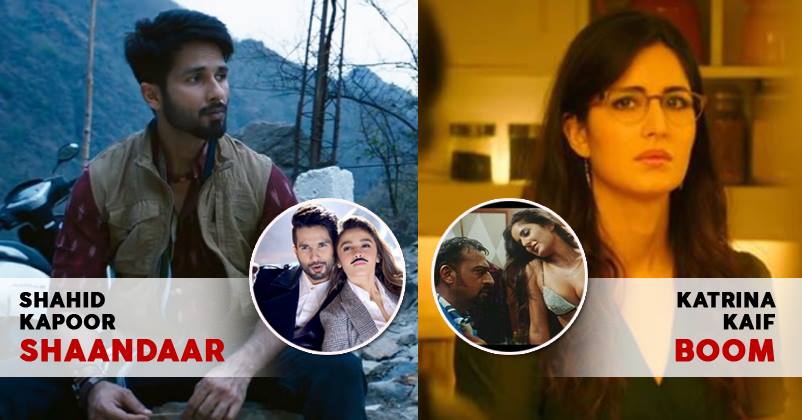 Everyone makes some mistakes in life, but hardly ever admit it. However, there are some Bollywood stars who have admitted making the wrong choice by starring in these films. Our list includes some of the most prominent names in the industry. Scroll down and check out.
1. Amitabh Bachchan: Aag
Ram Gopal Verma Ki Aag was one of the biggest disasters of Bollywood. Big B has admitted making a mistake by signing the movie. He had said, "I won't say I made a mistake. I worked on the film with all honesty. Maybe it was not a right decision, we accept that."
2. Aamir Khan: Mela
Aamir Khan paired opposite Twinkle Khanna in Mela, which bombed at the box office upon its release. This might be the reason why Aamir never talks about the movie publically.
3. Katrina Kaif
Katrina made her Bollywood debut in Boom, which also starred Amitabh Bachchan and Gulshan Grover. Katrina has admitted in an interview that had she been aware of Indian culture at that time, she would have not starred in it.
4. Shahid Kapoor: Shaandaar
Both Shahid and Alia were disappointed after the failure of the movie, but Shahid has been talking about its failure more.
5. Ajay Devgn: Rascals
Talking about why he signed Rascals. Ajay Devgn had said that he was aware of the fact that the movie won't work. He even added that he has not watched the film to date.
6. Saif Ali Khan: Humshakals
Saif has admitted that the movie was not a clever choice on his part.
7. Rahul Bose: Maan Gaye Mughal-e-Azam
Rahul Bose is one of the finest actors. However, he made a horrible choice by starring in the movie. He is not afraid of joking about it too.
8. Govinda: Kill Dill
Govinda has openly admitted that he did this film only because his family asked him too. He said that he regretted doing it.
9. Priyanka Chopra: Zanjeer
We wonder why would she do Zanjeer, as she has no purpose in the movie.
10. Ranbir Kapoor: Besharam
Several people associated with this film including Ranbir have regretted doing it. We can totally understand it.
Did we miss any?